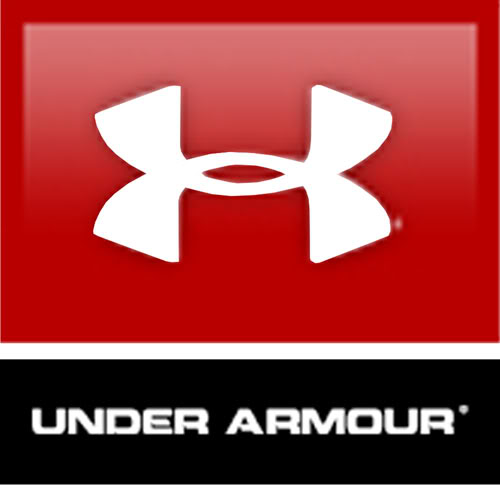 Under Armour Brand Strategy Proactively Addresses Negative Press
Under Armour, widely known for their lines of athletic wear, came under fire two weeks ago during the Speed Skating events at Sochi 2014, when speed skaters blamed Under Armour's suits as the cause for slower-than-expected competition times.  (link)
Kevin Plank, CEO of Under Armour immediately came forward and told CNBC that they were "unfairly beaten up" over the new speed skating suits, but we wanted to know what people really thought of Under Armour. We also wanted to know how the recent news affected people's perceptions in social media around the Under Armour brand.
---
What is Consumer's Interest in Speed Skating?

Overall, Speed Skating represented a 8-12% share of interest in this year's Olympics, estimating interest using Google Trends. (Note that we omitted larger sports such as Ice Hockey which dominated search trends)
Even though the Olympics saw record numbers of viewers (link), the number of people exposed to Speed Skaters complaining about Under Armour while watching the Olympics was relatively low.
---
Social Media Buzz around Speed Skating and Under Armour
We didn't measure significant lift in social media posts around this event. It seems that the idea that Under Armour was the cause of the US losses (poor competition times) just didn't gain traction in social media.
When we analyzed athletics and sports associated with Under Armour in social media, Speed Skating ranks 74th, a long way down the list from their top consumers — Football taking the major lead:
Leverage Market Overlap
For market segments such as downhill skiers and cross-country skiers, there is high consumer overlap, but for many of Under Armour's segments, such as Football and Mountaineering, there is low overlap. This is good news for Under Armour, because it typically means that a changes in a segment such as speed skating have a low probability of affecting other segments. Building an effective Brand Strategy and Digital Strategy is all about understanding your customer segments and how to reach them.
Define your Brand's Personality…….and Make Sure Your Customers Agree
In order to get a deeper perspective on consumers' longer-term sentiment around Under Armour, we took a  look at the Brand Personality of Under Armour. A brand's personality is how consumers perceive the brand as a whole, and it typically speaks to longer-term perceptions around a brand. Understanding a brand's personality and can lead to stronger market evaluation and guide messaging around ad campaigns. For example, BMW has a strong association in consumer's minds with technical expertise, and they ensure that message comes across strongly in their product positioning when calling their cars the 'ultimate driving machine'. In fact, the BMW brand association with technical expertise is so great, that it's not just BMW who uses those semantics when discussing the cars, the consumers do too. We measure a brand's personality by looking at the semantics around how a brand presents itself online though their web and social channels as well as the language used in ads placed online. We compare that to how consumers discuss the brand and their perception of the brand when discussing it online.
What we found is that Under Armor has a strong brand perception in the mind of the consumer and is known for 4 top personality traits in the mind of the consumer: Technical Expertise, being a 'Cool' brand, being Intelligent, and being Trusted.
Under Armour Can Build a Proactive Strategy
Understanding market segments is no longer just for marketing and ad targeting, it's critical when managing damage control after a bad publicity event or social media disaster. When your band faces a crisis like Under Armour did, risk of inaction is greater than risk of action. When you know your brand's key personality, you can quickly identify not only how a particular article or social media post may affect your brand image, but also how to address that. On the day of the crisis, Under Armour responded well, with key language that projected just what they're good at: being trusted, reliable, and cool. they also choose baseball imagery (their 4th strongest sports association)